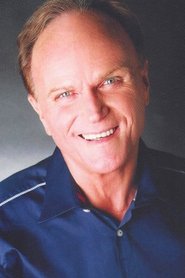 PROFILE |
NEWS
BJ Davis is a Member of the Academy of Television Arts & Sciences, Producers Guild of America, Directors Guild of America and Screen Actors Guild. BJ produced the controversial award-winning documentary feature film "Top Priority: The Terror Within", which premiered at the Academy of Motion Picture Arts and Sciences on May 16, 2012. "Top Priority: The Terror Within" was released theatrically in New York and Los Angeles and won a Best Picture award showcasing the government's whistleblower retaliation against his wife Julia Davis, a former Customs and Border Protection federal agent.
BJ works as an Executive Producer, Producer, Director and Screenwriter, continually coming in on or under budget with all of his film and television productions. Bondable and bankable, he brings experience as a guild signatory with elite entertainment-industry unions. BJ has a degree in Communications and studied at the Lee Strasberg Theatre and Film Institute.
BJ was inducted into the Hollywood Stuntman Hall of Fame and served as a stunt double for five (5) Academy winners, Tom Hanks, Jack Nicholson, Tommy Lee Jones, Michael Caine and Art Carney. BJ's two world records are still standing to date: 1) a high fall from a helicopter into the ocean from the height of 180 feet, 2) an aerial neck suspension beneath a helicopter at 70 mph, at 1,000 feet for a period of 20 minutes of a helicopter flight from Universal Studios to the Santa Monica Pier.
BJ Davis directed Brandon Lee, the son of martial artist, the incomparable Bruce Lee, in his first feature film, which catapulted him into the spotlight. BJ worked as a Stunt Coordinator and Second Unit Director with box office legends like Clint Eastwood and Oliver Stone. BJ has made numerous appearances in Star Trek films, including "Star Trek: The Next Generation", "Star Trek VI: The Undiscovered Country" as the scripted character Yeoman Burke along with the "Star Trek: Deep Space" television series for years. Paramount Pictures created a line of merchandise and other venues using BJ's likeness as Yeoman Burke.
BJ Davis took an active position in the affairs of the Screen Actors Guild, when he served as secretary to Charlton Heston and Robert Conrad. Davis' guild efforts successfully prodded the Screen Actors Guild to provide contractual representation for stunt coordinators and stopped the classification system of stunt players by SAG that would have denied women and minorities the right to work and career advancement. BJ founded the National League of SAG Stunt Performers and served as a former SAG Safety Representative and Legal Expert.
BJ and his wife, National Security/Counter-Terrorism/Immigration Expert Julia Davis are civil and human rights activists as prevailing whistleblowers reporting fraud, waste, government and judicial corruption, retaliation, publicly combating organized crime elements after being targeted by the Department of Homeland Security, NSA, IRS and others for Julia's protected disclosures reporting a national security breach on July 4, 2004, at the US/Mexico border at San Ysidro, CA.
BJ Davis founded Fleur De Lis Film Studios with his wife Julia Davis. BJ Davis is the former President of Fleur De Lis Film Studios, which is a full-service international production and distribution company for feature films, TV series, videos and documentaries.
MOVIE CREDITS:
2012: Himself - Husband of Julia Davis targeted by the Department of Homeland Security -
Top Priority: The Terror Within
2017: Himself - Target of on movie set assault -
Workers Con
1994: Host -
Charlie Sheen's Stunts Spectacular
1989: LAPD Officer -
Manhunt: Search for the Night Stalker
1982: Norman -
Let's Do It!
1981:
St. Helens
1993: Bubba -
Running Cool
1989: Mercenary -
Laser Mission
Himself -
LA DA Story
1986: Joe Ferris -
Avenging Force
1991: Security Guard #2 (as B.J. Davis) -
Trancers II: The Return of Jack Deth
1988: Helicopter Crew Member -
Braddock: Missing in Action III
1983: Marty -
Deadly Force
1985: Helicopter Crew Member -
Missing in Action 2: The Beginning
1986: BJ - Delta Force Member -
The Delta Force
2014: NYPD Officer -
The Amazing Spider-Man 2
TV CREDITS:
1984:
Hunter
Himself -
Whistleblowers: The Untold Stories
1991: FBI Agent -
FBI: The Untold Stories