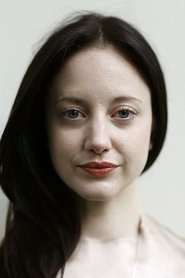 PROFILE |
NEWS
Andrea Louise Riseborough (born 20 November 1981) is an English stage and film actress. Her film appearances include Birdman, Oblivion, Welcome to the Punch, Disconnect, Shadow Dancer, W.E., Brighton Rock, Made in Dagenham, Never Let Me Go, Happy-Go-Lucky, and Venus.
MOVIE CREDITS:
2012: Colette McVeigh -
Shadow Dancer
2008: Margaret Thatcher -
Margaret Thatcher: The Long Walk to Finchley
2011: Sarah -
Resistance
2020: Tasya Vos -
Possessor
2011: Wallis Simpson -
W.E.
2014: Aislin -
The Silent Storm
2017: Kathleen Marais -
Shepherds and Butchers
2020: Judy -
Burden
2018: Nancy Freeman -
Nancy
2018: Mandy Bloom -
Mandy
2020: Detective Muldoon -
The Grudge
2019: Alice -
The Kindness of Strangers
2020: Hana -
Luxor
Here Before
2008: Georgia -
Love You More
2015: Claire -
Hidden
2017: Marilyn Barnett -
Battle of the Sexes
2013: Victoria Olsen -
Oblivion
2009: Julia -
Mad Sad & Bad
2018:
The Dream Palace: A People's History of Tyneside Cinema
Louis Wain
2010: Chrissie -
Never Let Me Go
2010: Rose -
Brighton Rock
2015: Stacey -
That Dog
2010: Brenda -
Made in Dagenham
2013: Sarah Hawks -
Welcome to the Punch
2012: Nina Dunham -
Disconnect
2014: Laura Aulburn -
Birdman or (The Unexpected Virtue of Ignorance)
2016: DC Elena Baines -
Mindhorn
2006: Myra -
The Secret Life of Mrs. Beeton
2005: Anna Wallace -
Whatever Love Means
2017: Svetlana Stalin -
The Death of Stalin
2015: Herself -
Birdman: All-Access (A View From the Wings)
2016: Alessia Holt -
Nocturnal Animals
2005:
A Very Social Secretary
2008: Dawn -
Happy-Go-Lucky
2007: Danni -
Magicians
2018: Herself (archive footage) -
Beyond Boundaries: The Harvey Weinstein Scandal
2006: Period Film Lover -
Venus
TV CREDITS:
2004:
Doc Martin
2007: Kirsty MacKenzie -
Party Animals
2008: Angelica Fanshawe -
The Devil's Whore
2009:
Being Human
2016: Danielle 'Dee' Finchley -
National Treasure
2015: Evangeline Radosevich -
Bloodline
2018: Judy Schneider -
Waco
2016: Romaine Heilger -
The Witness for the Prosecution
2011: Mia Nolan -
Black Mirror
2007: Herself -
The Graham Norton Show
2020:
ZeroZeroZero