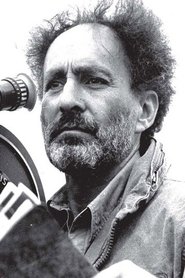 PROFILE |
NEWS
Monte Hellman (born July 12, 1932) ​is an American film director, producer, writer, and editor. Hellman began his career as an editor's apprentice at ABC TV, and made his directorial debut with the horror film Beast from Haunted Cave (1959), produced by Roger Corman.
He would later gain critical recognition for the Westerns The Shooting and Ride in the Whirlwind (both 1966) starring Jack Nicholson, and the independent road movie Two-Lane Blacktop (1971) starring James Taylor and Dennis Wilson. His later directorial work has included the 1989 slasher film Silent Night, Deadly Night 3: Better Watch Out! and the independent thriller Road to Nowhere (2010).
Description above from the Wikipedia article Monte Hellman, licensed under CC-BY-SA, full list of contributors on Wikipedia.
MOVIE CREDITS:
1986: Himself -
Plunging On Alone: Monte Hellman's Life in a Day
1989: himself -
Hellman Rider
2007: Interviewer -
Make it Three Yards: A Conversation with James Taylor
1982:
Chambre 666
2019:
Danger God
1993: Himself -
Sam Peckinpah: Man of Iron
1971: Joseph -
The Christian Licorice Store
2010: Self -
Godard Made in USA
1999: Himself -
L.A. Without a Map
2006: Himself -
Wanderlust
2013: Self - Reader (segment "Vision of the Impossible") -
A Fuller Life
1989: Danny -
Silent Night, Deadly Night III: Better Watch Out!
1988:
Someone to Love
TV CREDITS: