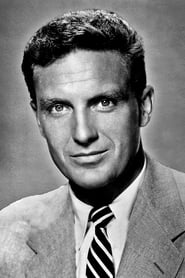 PROFILE |
NEWS
Robert Langford Modini Stack was a multilingual American actor and television host. In addition to acting in more than 40 films, he also appeared on the television series The Untouchables and later served as the host of Unsolved Mysteries.
Born in Los Angeles, California, Stack spent his early childhood growing up in Europe.  Becoming fluent in French and Italian at an early age, and he did not learn English until returning to Los Angeles.  Stack achieved minor fame in sporting, winning multiple championships including setting two world records and winning multiple honors in skeet shooting
Stack studied drama at Bridgewater State College, earning his first hollywood role at the age of 20 and continuing to star in numerous roles throughout the early 1940s.
After serving in the military, Stack returned to Hollywood to star in numerous films including stand out roles in The High and the Mighty (opposite John Wayne) and Written on the Wind (1957), for which he was awarded an Academy Award for Best Supporting Actor.
Stack later moved on to televised dramatic series, depicting the crime-fighting Eliot Ness in The Untouchables (1959–1963), which earned him a best actor Emmy Award in 1960. Stack also starred in multiple drama series, before returning to film, this time in comedies to satirize his famed stoic and humorless demeanor.
He began hosting Unsolved Mysteries in 1987, and served as the show's host throughout it's entire original run from 1987 to 2002.
MOVIE CREDITS:
1960: Cliff Henderson -
The Last Voyage
1959: John Paul Jones -
John Paul Jones
1974: Michael Rhodes -
The Strange and Deadly Occurrence
1963: Dr. Donovan MacLeod -
The Caretakers
1951: John Regan -
Bullfighter and the Lady
1941: Jim Holliday -
Badlands Of Dakota
1942: Barry Conovan -
Men of Texas
1953: Col. Gil Manton -
Sabre Jet
1975: Capt. James Morgan -
Adventures of the Queen
1953: Lt. Billings -
War Paint
1959: Eliot Ness -
The Scarface Mob
1954: Captain Charles Wogan -
The Iron Glove
1967: Cliff Wilder -
Die Hölle von Macao
1952: Bob Hayward -
Bwana Devil
1955: Dr Tom Baker -
Good Morning Miss Dove
1955: Eddie Kenner -
House of Bamboo
1939: Ted Drake -
First Love
1957: Roger Shumann -
The Tarnished Angels
1988: Chandler Young -
Caddyshack II
1956: Owen Pentecost -
Great Day in the Morning
1967: Jim Beckley -
Le soleil des voyous
1948: Capt. Stuart L. Hamilton -
Fighter Squadron
1953: Maj. Tom Burke -
Conquest of Cochise
1958: William 'Bill' Beck -
The Gift of Love
2004: Host -
Unsolved Mysteries Volume 1: UFOs
1978:
Un Second Souffle
1942: Chuck S. Brewer -
Eagle Squadron
1942: Bob - Factory worker -
Keeping Fit
Captain Linc Evers -
Most Wanted
1942: Leutnant Stanislav Sobinski -
To Be or Not to Be
1983: MacGregor -
Uncommon Valor
1956: Kyle Hadley -
Written on the Wind
1940: Bob Terry -
A Little Bit of Heaven
1970:
Storia di una donna
1996: ATF Agent Flemming (voice) -
Beavis and Butt-Head Do America
1951: Patrick O´Moore -
My Outlaw Brother
1941: Don Webb -
Nice Girl?
1954: John Sullivan -
The High and the Mighty
1987: Jordan White -
Perry Mason: The Case of the Sinister Spirit
1943: Himself -
Screen Snapshots (Series 23, No. 1): Hollywood in Uniform
1940: Otto Von Rohn -
The Mortal Storm
1986: Winslow -
Big Trouble
1999: Sumner Ethridge -
Sealed with a Kiss
1950: Jeff Blake -
Mr. Music
1968: Mark McPherson -
Laura
2001: The Gooch -
Killer Bud
1948: Stephen Andrews -
A Date with Judy
1957: Jerry Cook -
Panic Button
1990: Dr. Ellison -
Joe Versus the Volcano
1986: Ultra Magnus -
The Transformers: The Movie
1948: Nickey Van Alen -
Miss Tatlock's Millions
1980: Rex Kramer -
Airplane!
1979: Maj. Gen. Joseph W. Stilwell -
1941
1989: Louis Faciano -
Dangerous Curves
1988: Mr. Gardner -
Plain Clothes
1998: Himself - Unsolved Mysteries Host -
BASEketball
1975: Captain Larkin -
Murder on Flight 502
1966: General Sibert -
Paris brûle-t-il?
1999: Himself -
Mumford
2001: Superintendent (voice) -
Recess: School's Out
1965:
Hollywood My Home Town
TV CREDITS:
1982:
Hotel
1973:
Police Story
2001: Stoat Muldoon (voice) -
Butt-Ugly Martians
1968: Dan Farrell -
The Name of the Game
1984:
Brothers
1949:
Lights Out
1953: Himself -
The Academy Awards
1981:
Falcon Crest
1984:
Murder, She Wrote
1962:
The Lucy Show
1998: Bob, the narrator -
Hercules
1990:
Blossom
1952:
This Is Your Life
1955:
The 20th Century Fox Hour
1951:
Schlitz Playhouse of Stars
1950:
Lux Video Theatre
1981:
Strike Force
1984: General Stark -
George Washington
1985:
Hollywood Wives
1987: Host -
Unsolved Mysteries
1959: Eliot Ness -
The Untouchables
1976: Captain Linc Evers -
Most Wanted
1956: Award Accepter -
Tony Awards