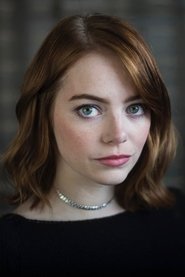 PROFILE |
NEWS
Emily Jean "Emma" Stone is an American actress. The recipient of numerous accolades, including an Academy Award and a Golden Globe Award, she was the world's highest-paid actress in 2017.
Born and raised in Scottsdale, Arizona, Stone began acting as a child, in a theater production of The Wind in the Willows in 2000. As a teenager, she relocated to Los Angeles with her mother and made her television debut in In Search of the New Partridge Family (2004), a reality show that produced only an unsold pilot. After small television roles, she made her film debut in Superbad (2007), and received positive media attention for her role in Zombieland (2009). The 2010 teen comedy Easy A was Stone's first starring role, earning her nominations for the BAFTA Rising Star Award and a Golden Globe Award for Best Actress.
Stone gained wider recognition as Gwen Stacy in the 2012 superhero film The Amazing Spider-Man, and its 2014 sequel. She was nominated for the Academy Award for Best Supporting Actress for playing a recovering drug addict in the black comedy Birdman (2014), and her Broadway debut came in a revival of the musical Cabaret (2014–2015). She won the Academy Award for Best Actress for playing an aspiring actress in the romantic musical La La Land (2016). Stone received a third Academy Award nomination for her portrayal of Abigail Masham in the historical comedy-drama The Favourite (2018).
MOVIE CREDITS:
2010: Olive Penderghast -
Easy A
2011: Eugenia "Skeeter" Phelan -
The Help
2017: Billie Jean King -
Battle of the Sexes
2008: Natalie -
The House Bunny
2009: Abby -
Paper Man
2014: Gwen Stacy -
The Amazing Spider-Man 2
2012: Gwen Stacy -
The Amazing Spider-Man
2014: Sophie Baker -
Magic in the Moonlight
2014: Sam Thomson -
Birdman or (The Unexpected Virtue of Ignorance)
2015: Captain Allison Ng -
Aloha
2015: Jill -
Irrational Man
2018: Abigail Hill -
The Favourite
2016: Mia Dolan -
La La Land
2014: emma stone -
A Way In
2021: Cruella de Vil -
Cruella
2020: Eep Crood (voice) -
The Croods: A New Age
2021: Clara Bow -
Babylon
The Menu
2013: Eep Crood (voice) -
The Croods
2011: Hannah Weaver -
Crazy, Stupid, Love.
Women in Business
2016: Herself -
David Blaine: Beyond Magic
2019:
The Favourite: Unstitching the Costume Drama
2019: Shoe (Voice) -
My Favorite Shapes by Julio Torres
2012: Herself -
Rite of Passage: The Amazing Spider-Man Reborn
2008: Amelia -
The Rocker
2010: Mazie (voice) -
Marmaduke
2009: Wichita -
Zombieland
2019: Wichita (Krista) -
Zombieland: Double Tap
2018: Segment: "Coffee to Go" -
Let's Dance
2014: Herself -
The Wages of Heroism: Making The Amazing Spider-Man 2
2013: Grace Faraday -
Gangster Squad
2015: Herself -
Birdman: All-Access (A View From the Wings)
2007: Jules -
Superbad
2013: Veronica (segment "Veronica") -
Movie 43
2009: Allison Vandermeersh -
Ghosts of Girlfriends Past
2011: Kayla -
Friends with Benefits
2012:
The Amazing Spiderman T4 Premiere Special
2014: Emma Stone (uncredited) -
The Interview
2016: Claudia Cantrell (uncredited) -
Popstar: Never Stop Never Stopping
TV CREDITS:
2006: Shannon -
Lucky Louie
2005: Laurie Partridge -
The New Partridge Family
2005:
Medium
2005: Janet -
Robot Chicken
2003:
Jimmy Kimmel Live!
2007: Violet Trimble -
Drive
1996: Herself -
The Daily Show with Trevor Noah
2007: Heather -
iCarly
2000: Diane -
Malcolm in the Middle
2018: Annie Landsberg -
Maniac
2016: Herself -
Chelsea
1992:
The Tonight Show with Jay Leno
1975: Herself - Host -
Saturday Night Live
2019: Narrator -
The Mind, Explained
1975:
Saturday Night Live
1975: Assistant -
Saturday Night Live
2007: Herself -
The Graham Norton Show
2015: Self -
Close Up with The Hollywood Reporter
2020: Herself -
Some Good News
2005: Ivana Tipton (voice) -
The Suite Life of Zack & Cody
1975: Herself -
Saturday Night Live