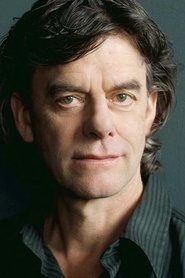 PROFILE |
NEWS
Tom McCamus is a Canadian stage, film and television actor, best known for his work as the villainous Mason Eckhart on the science-fiction television series "Mutant X", for his award winning performances in the feature films "I Love a Man in Uniform" and "Waking Up Walter: The Walter Gretzky Story", and for his supporting role in the Academy Award nominated drama "Room". He holds a BFA in Theatre from the University of Windsor, Ontario, Canada.
MOVIE CREDITS:
2000: George Barber -
Possible Worlds
1993: Henry Adler -
I Love a Man in Uniform
1999: Rembrandt van Rijn -
Rembrandt: Fathers & Sons
2015: King John -
King John
2003: Dr. Clerval -
Trinity
1992: Snipe -
Heart songs
1997: Sam Burnell -
The Sweet Hereafter
2002: Father -
The Nature of Nicholas
2000: Johnny Gault -
The Spreading Ground
1995:
First Degree
2009: Mark -
Cairo Time
1995: Mr. Schlesinger -
Choices of the Heart: The Margaret Sanger Story
2006: Joe Neal -
Heyday!
2015: Enobarbus -
Antony and Cleopatra
2019: Menenius Agrippa -
Coriolanus
2015: Leo -
Room
1996: Edmund Tyrone -
Long Day's Journey Into Night
2000:
Murder Most Likely
2019: Stephano -
The Tempest
1999: Richard -
The Passion of Ayn Rand
2012: Deacon -
The Samaritan
1990:
Beautiful Dreamers
2005: Detective Pressman -
Black Widow
2000: Burn -
The Claim
1989: Norman -
Norman's Awesome Experience
2004: Calum -
Confessions of a Teenage Drama Queen
2004: Mr. Phillips -
Siblings
1998: Radio D.J. (voice) -
Last Night
TV CREDITS:
2001: Mason Eckhart -
Mutant X
1987:
Friday the 13th: The Series
2001:
Foreign Objects
1993:
Kung Fu: The Legend Continues
1994: Jimmy Donnelly -
Due South
2006:
At the Hotel
2002:
Puppets Who Kill
2008:
Murdoch Mysteries
1998:
Emily of New Moon
2010: Angel -
Rookie Blue
2013: Dr. Alan Nealon -
Orphan Black