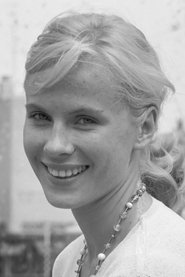 PROFILE |
NEWS
Her artistic dreams came early in life and were further supported by her older sister Gerd Andersson who became a ballet dancer at the Royal Opera and made her acting debut in 1951. Bibi, on the other side, had to make do with bit parts and commercials. She debuted in Dum-Bom (1953), playing against Nils Poppe. Eventually, she was able to start at the Royal Dramatic Theatre's acting school in 1954. A brief relationship with Ingmar Bergman made her quit school and follow him to the Malmö city theatre, where he was a director, performing in plays by August Strindberg and Hjalmar Bergman. Bergman also gave her a small part in his comedy Smiles of a Summer Night (1955), and larger roles in his Wild Strawberries (1957) and The Seventh Seal (1957). From the the 1960s she got offers from abroad, with best result in I Never Promised You a Rose Garden (1977). During the civil war in Yugoslavia she has worked with several initiatives to give the people of Sarajevo theatre and other forms of culture.
IMDb Mini Biography By: Mattias Thuresson
MOVIE CREDITS:
1966: Alma -
Persona
2009: The Widow Rat -
The Frost
1960: Britt-Marie -
Djävulens öga
1975: Monique Calvé -
Il Pleut sur Santiago
1964: Humlan -
För att inte tala om alla dessa kvinnor
1966: Charlotte -
Syskonbädd 1782
1979: Laura -
Twee Vrouwen
1979: Mother -
Barnförbjudet
1983: Ann-Charlotte Lefler -
Berget på månens baksida
2009:
Bilder från Lekstugan
1962: The Girl -
Älskarinnan
1968: Liz / Lysistrata -
Flickorna
1957: Sara -
Smultronstället
1981:
Jag rodnar
2003: Tora Holm -
Elina - som om jag inte fanns
1977: Dr. Fried -
I Never Promised You a Rose Garden
1971: Karin Vergerus -
Beröringen
1994: Berättare -
Musikbussen
1966: Marianne -
Ön
1957: Anne-Marie -
Herr Sleeman kommer
1987: Marie-Louise Wallén -
Svart gryning
1951:
Ingmar Bergman: Nio reklamfilmer för tvålen Bris
1967: Marianne Séverin -
Le viol
1970:
Storia di una donna
1993:
Die Frauen in Ingmar Bergmans Filmen
1966: Ellen Grange -
Duel at Diablo
1969: Eva Vergerus -
En passion
1958: Hjördis Pettersson -
Nära livet
1978: Catherine Stockmann -
An Enemy of the People
1969: Jane Merrild -
Tænk på et tal
1974: Katarina -
Scener ur ett äktenskap
1957: Mona Dahlström -
Sommarnöje sökes
1961: Maria -
Square of Violence
1976: Patricia Tauling -
Blondy
1973: Elsa Jacobsen -
Afskedens time
1968: Elin Pappila -
Svarta palmkronor
1969: Margit Lindmark -
Violenza al sole
1978: Catherine Dumais -
L'Amour en question
1986: Narrator -
Greta Garbo: The Temptress and the Clown
1966: Ingrid -
Scusi, lei è favorevole o contrario?
1962: Edvarda -
Kort är sommaren
2000: Annas mor -
Anna
2007: Interviewee -
Kvinnorna och Bergman
Sylvia Blom -
Bröllopsdagen
2008: Mother Rikissa -
Arn: Riket vid vägens slut
1958: Sara Lindqvist -
Ansiktet
1979: Ambrosia -
Quintet
1970: Erika Kosnov -
The Kremlin Letter
1961: Anna -
Lustgården
2000: Solveig Olsson -
Det blir aldrig som man tänkt sig
1958: Christina Blom -
Du är mitt äventyr
1956: Kerstin -
Sista paret ut
1996: Herself -
I rollerna tre
1972: Herself -
Ingmar Bergman
Passion of Anna: Disintegration of Passion
1998: Narrator -
Little Big Sister
1957: Mia -
Det sjunde inseglet
1983: Margaret -
Exposed
1983: Berit -
Gråtvalsen
1958: Eivor -
Rabies
Passion of Anna: Disintegration of Passion
1987: Svensk hofdame -
Babettes gæstebud
2006: The Mother-in-law -
När mörkret faller
1970: Woman at the aerodrome -
О любви
1954: Berghild -
Herr Arnes penningar
1956: Karin Johansson -
Egen ingång
1968: Interviewee -
An Introduction to Ingmar Bergman
1979: Francine -
The Concorde... Airport '79
2004: Elsa Berggren -
Die Rückkehr des Tanzlehrers
1985: Maria 'Maj' Wallenberg -
Wallenberg: A Hero's Story
2007: Mother Rikissa -
Arn: Tempelriddaren
1955: Actress -
Sommarnattens leende
2008: Moder Rikissa -
Arn - Hela Historien
1953: Elvira -
Dumbom
1986: Gertrud -
Pobre mariposa
1952: Girl on a train -
Ubåt 39
1955: Lily -
Flickan i regnet
1953: Girl at the graduation dinner -
Vingslag i natten
TV CREDITS:
1998: Mrs. Tidrén -
Längtans blåa blomma
1973: Katarina -
Scenes from a Marriage
1968: Herself - Guest -
The Dick Cavett Show