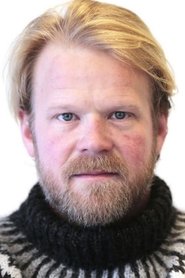 PROFILE |
NEWS
Anders Baasmo Christiansen, born 29 January 1976 is a Norwegian actor from Hamar, Norway.
He earned his breakthrough in 2003 when he received the Amanda-price for his performance in the Norwegian picture Buddy.
He also won the TV award Gullruten in 2007 for his portrait of Henrik Ibsen in the TV-series An immortal man ("En udødelig mann") on NRK.
Christiansen graduated from the Norwegian Acting Academy in 2000. He started his professional career at the Trøndelag Teater in Trondheim, Norway. Later he joined the Det Norske Teatret in Oslo.
He has also starred in the Swedish 2007 picture Arn – The Knight Templar, and its sequel Arn – The Kingdom at Road's End from 2008.
In 2008 he won Norway's most prestigious actor's award, the Heddaprisen, for his interpretation of Hamlet. He then became the first actor to collect an Amanda, a Gullruten and a Hedda award.
He will be receiving the Shooting Stars Award, the annual acting award for up-and-coming actors by European Film Promotion, at the Berlin International Film Festival 2010.
Description above from the Wikipedia article Anders Baasmo Christiansen, licensed under CC-BY-SA, full list of contributors on Wikipedia.
MOVIE CREDITS:
2009: Jomar Henriksen -
Nord
2009: Thorstein -
Vegas
2003: Stig Inge Otnes -
Buddy
2007:
Mars & Venus
2013: Herman Watzinger -
Kon-Tiki
2012: Rasmussen -
Fuck Up
2005: Jarle -
37 og et halvt
2013: Lundgren -
Jag etter vind
2012: Kongen -
Reisen til julestjernen
2004: Lifeguard -
Iver
2009: Butikknisse -
Bestevenner
2014: Geir -
Kraftidioten
2013: Lærer -
De tøffeste gutta
2014: Roy -
Børning
2014: König Rufus -
Kaptein Sabeltann og skatten i Lama Rama
2002: Tore -
Anolit
2007: Ivar -
Null-Null
2007: Arild -
Tommy
2009: Glenn -
Min pappa av papp
2014: The Monster (voice) -
Bendik & monsteret
2013:
Alle barn er laget av ild
2015: Bimbo -
Hevn
2016: Primus -
Welcome to Norway!
2017: Crown Prince Olav of Norway -
Kongens nei
2015: Ole -
Villmark 2
2016: Roy Gundersen -
Børning 2
2016: Julenissen -
Snekker Andersen og Julenissen
2016: Thorbjørn -
Undercover
2015: Håkon -
Staying Alive
2017: Hoggeren -
Hoggeren
2016: Mikkelsen -
Beyond Sleep
2010: Scrap Dealer -
En ganske snill mann
2019: Tor -
The Bird Catcher
2008: Ekspeditør i sportsbutikk -
Fatso
2018: Jens -
Norske byggeklosser
2020: Roy -
Børning 3
2019:
Ut og stjæle hester
2008: Harald Øysteinsson -
Arn: Riket vid vägens slut
2018: Anders -
Blindsone
2019:
Snekker Andersen og Julenissen - Den vesle bygda som glømte at det var jul
TV CREDITS:
2010: Benedikt Skovrand -
Dag
2005: Anders -
Ran
2010:
På hjul med Dag Otto
2011: Georg -
Norwegian Cozy
2011:
I kveld med Ylvis
2018: Jonas -
En natt