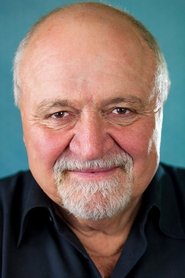 PROFILE |
NEWS
From Wikipedia, the free encyclopedia.
Steve Eastin (born June 22, 1948) is an American character actor. He has appeared in nearly 150 television and film roles throughout his decades long career.
Eastin was born in Colorado, where he began to study acting at the young age of six at his local theater. He received his Actor Equity card at age 16 when he performed in two musicals choreographed by Micheal Bennet. Later, he attended the University of Northern Colorado where he appeared in several productions at the Little Theater of the Rockies, whose alumni include Nick Nolte.
After college, Eastin received a fellowship to teach at the University of Arizona where he appeared in his first SAG role opposite Clint Eastwood in Joe Kidd. It was shortly after this when Eastin moved to Los Angeles to further pursue his acting career, enrolling in the Charles Conrad Studio upon arrival in 1974.
While attending Charles' class, Eastin became interested in teaching acting as well. In 1991, he founded his own acting school, The Steve Eastin Studio. The studio believes in what Eastin refers to as "Choiceless Awareness", where the actors do not read into the script, nor prepare their "beats" or think about what or how they may read their lines. Instead, the actors are encouraged to be in the moment and let their natural, emotional power take over and thus tap into the vast collective unconscious all humans are capable of attuning themselves to.
Eastin is best known for appearing in such films as Field of Dreams (1989), Con Air (1997) and A Man Apart (2003), where he developed a reputation as the tough guy with a heart of gold underneath. He played opposite Leonardo Dicaprio in two pivotal scenes in Catch Me if You Can (2002). Eastin has worked with such directors as Steven Spielberg, Brian De Palma, and Jason Reitman.
Eastin is also known for his numerous television appearances throughout the years on such shows as Little House on the Prairie, CHiPS, T.J. Hooker, St. Elsewhere and L.A. Law.
Description above from the Wikipedia article Steve Eastin, licensed under CC-BY-SA, full list of contributors on Wikipedia.​
MOVIE CREDITS:
1995: Seagrove -
Last Man Standing
1997: Cavendish -
Little Bigfoot 2: The Journey Home
2010: The Man -
Jesus Comes to Town
1997: Wes Dubrovich -
Sleeping with the Devil
2001: Detective Marks -
Peril
1989: Ledon -
Desperado: Badlands Justice
2003: Ty Frost -
A Man Apart
1982: Coach Tom Landers -
Butcher, Baker, Nightmare Maker
2003: Mr. Schaffer -
Matchstick Men
2006: Detective Hines -
When a Stranger Calls
2000: Captain Russert -
Agent Red
1994: Clubhouse Manager -
The Scout
2005: Detective Russell -
Shallow Ground
1993: Boles -
Robot Wars
2018:
Warning Shot
1999: Bates -
Diplomatic Siege
1980: Lance -
A Change of Seasons
1993:
The Hidden II
1999: Vince -
Three Secrets
1990: Hotel Doorman -
Nightmare on the 13th Floor
2013: Morgan -
Watercolor Postcards
1997: Guard Falzon -
Con Air
2006: Detective Cobb -
Crash Landing
1979: Jamieson -
Crisis in Mid-air
1978: Huberman -
The Clone Master
1996: Richard -
The Sweeper
1989: Eddie Cicotte - P -
Field of Dreams
1972: Rider (uncredited) -
Joe Kidd
2009: Samuels -
Up in the Air
2002: Paul Morgan -
Catch Me If You Can
1979:
The Best Place to Be
1996: Shark's Manager -
Ed
1985: CIA Agent -
Gotcha!
1985: Policeman -
A Nightmare on Elm Street Part 2: Freddy's Revenge
1993: Hollenbeck Captain -
Bound by Honor
1987: Agent Stadt -
The Hidden
1993: Bob Wilbur -
The Positively True Adventures of the Alleged Texas Cheerleader Murdering Mom
2006: Detective -
The Black Dahlia
1993:
Dying to Love You
1986:
The Deliberate Stranger
1999: Umpire -
Austin Powers: The Spy Who Shagged Me
1974: Airline Officer -
Night Games
1990: Smitty -
By Dawn's Early Light
1993: Det. Phillip -
Sliver
1994: Bartender -
Wagons East!
1994:
Her Final Fury: Betty Broderick, the Last Chapter
1999: Big Max -
The '60s
TV CREDITS:
1989:
Seinfeld
1999:
Providence
2001:
The Division
1999:
Judging Amy
1995:
Murder One
1983:
Scarecrow and Mrs. King
1991:
The Commish
1993:
The X-Files
1992:
Melrose Place
1995: Max Sullivan -
JAG
1985:
The Colbys
2000:
Gilmore Girls
1994:
ER
1972:
The Waltons
1989:
Life Goes On
1982:
St. Elsewhere
1981:
Falcon Crest
2000:
The District
1977:
CHiPs
1986:
L.A. Law
1982:
T. J. Hooker
1983: Taylor -
The A-Team
1996:
The Pretender
1989:
Doogie Howser, M.D.
1974:
Little House on the Prairie
1985:
Moonlighting
1993:
Saved by the Bell: The College Years
1986: Steve Miller -
Matlock
2003:
Cold Case
1990:
Wings
2002: Bull Carver -
Without a Trace
1996:
Profiler
1985:
The New Alfred Hitchcock Presents
1985:
MacGyver
1989:
Mancuso, F.B.I.
1981:
Hill Street Blues
1982:
Cagney & Lacey
1975:
Wonder Woman
1994:
Chicago Hope
2007:
Saving Grace
1977:
Mulligan's Stew
2006: Bill Bennett -
Dexter