FEATURED | DENMARK | FINLAND | ICELAND | NORWAY | SWEDEN
A CONSPIRACY OF FAITH
Flaskepost fra P
2016 | 112 minutes | Crime, Drama, Thriller | Denmark
Stars: Nikolaj Lie Kaas, Fares Fares, Pål Sverre Hagen, Jakob Ulrik Lohmann
An old note is found in a bottle in Jutland which has travelled across the ocean for a long time. The note is hard to decipher, but when the Danish investigators from Section Q receive it, the odd personalities within the section find a new angle on it and try to unveil yet another old and diabolic case even though the lead is cold.
MORE...
---
THE FENCER
Vehkleja
2015 | 90 minutes | Drama, History, Sport | Finland
Stars: Lembit Ulfsak, Kirill Käro, Märt Avandi, Kai Nordberg
An introverted champion athlete arrives from Leningrad to Haapsalu in 1952 to become a PE teacher. Against principal's opposition, he starts teaching children fencing. From a bumpy begininng, fencing becomes a therapy for children and the trainer after rough war time. But principal still wants to know why the athlete came to Haapsalu in the first place.
MORE...
---
---
THE DEEP
Djúpið
2012 | 95 minutes | Action, Drama | Iceland
Stars: Ólafur Darri Ólafsson, Joi Johannsson, Stefán Hallur Stefánsson, Þröstur Leó Gunnarsson
Based on an astonishing true incident that took place on the frigid seas off Iceland in 1984, The Deep fashions a modern-day everyman myth about the sole survivor of a shipwreck, whose superhuman will to survive made him both an inexplicable scientific phenomenon and a genuine national hero.
MORE...
---
IN ORDER OF DISAPPEARANCE
Kraftidioten
2014 | 115 minutes | Comedy, Crime, Thriller | Norway
Stars: Kåre Conradi, Huyen Huynh, Anders Baasmo Christiansen, Adil Halitaj
Upstanding community leader Nils has just won an award for "Citizen of the Year" when he learns the news that his son has died of a heroin overdose. Suspecting foul play, Nils begins to investigate, and soon finds himself at the center of an escalating underworld gang war between Serbian drug dealers and a sociopathic criminal mastermind known only as "The Count."
MORE...
---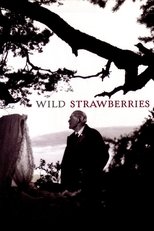 WILD STRAWBERRIES
Smultronstället
1957 | 91 minutes | Drama, Romance | Sweden
Stars: Victor Sjöström, Bibi Andersson, Ingrid Thulin, Gunnar Björnstrand
Professor of medicine Isak Borg travels to Lund University in order to receive his anniversary title. Along the road he meets strangers and relatives, and in his dreams he is confronted with his own past as well as fear of insufficiency.
MORE...