FEATURED | DENMARK | FINLAND | ICELAND | NORWAY | SWEDEN
Warning
: file_get_contents(http://www.omdbapi.com/?i=tt4088268&plot=full&r=json): failed to open stream: HTTP request failed! HTTP/1.1 401 Unauthorized in
/home/scandilo/public_html/wordpress/wp-content/plugins/php-code-for-posts/Classes/Shortcode.php(81) : eval()'d code
on line
16
A CONSPIRACY OF FAITH
Flaskepost fra P
| 112 minutes | | Denmark
Stars:
An old note is found in a bottle in Jutland which has travelled across the ocean for a long time. The note is hard to decipher, but when the Danish investigators from Section Q receive it, the odd personalities within the section find a new angle on it and try to unveil yet another old and diabolic case even though the lead is cold.
MORE...
---
Warning
: file_get_contents(http://www.omdbapi.com/?i=tt2534634&plot=full&r=json): failed to open stream: HTTP request failed! HTTP/1.1 401 Unauthorized in
/home/scandilo/public_html/wordpress/wp-content/plugins/php-code-for-posts/Classes/Shortcode.php(81) : eval()'d code
on line
38
THE FENCER
Vehkleja
| 90 minutes | | Finland
Stars:
Fleeing from the Russian secret police, a young Estonian fencer is forced to return to his homeland, where he becomes a physical education teacher at a local school. The past however catches up and puts him in front of a difficult choice.
MORE...
---
---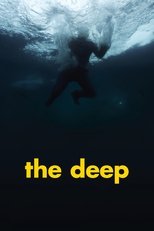 THE DEEP
Djúpið
| 95 minutes | | Iceland
Stars:
Based on an astonishing true incident that took place on the frigid seas off Iceland in 1984, The Deep fashions a modern-day everyman myth about the sole survivor of a shipwreck, whose superhuman will to survive made him both an inexplicable scientific phenomenon and a genuine national hero.
MORE...
---
IN ORDER OF DISAPPEARANCE
Kraftidioten
| 115 minutes | | Norway
Stars:
Upstanding community leader Nils has just won an award for "Citizen of the Year" when he learns the news that his son has died of a heroin overdose. Suspecting foul play, Nils begins to investigate, and soon finds himself at the center of an escalating underworld gang war between Serbian drug dealers and a sociopathic criminal mastermind known only as "The Count."
MORE...
---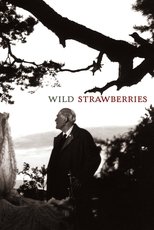 WILD STRAWBERRIES
Smultronstället
| 91 minutes | | Sweden
Stars:
Professor of medicine Isak Borg travels to Lund University in order to receive his anniversary title. Along the road he meets strangers and relatives, and in his dreams he is confronted with his own past as well as fear of insufficiency.
MORE...