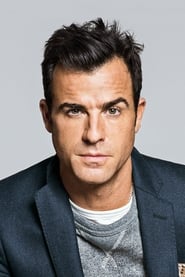 PROFILE |
NEWS
Justin Paul Theroux is an American actor and screenwriter. He is best known for his work with film director David Lynch in Mulholland Drive (2001) and Inland Empire (2006), his starring role as Kevin Garvey in the HBO series The Leftovers (2014–2017) and as Tom in The Girl on the Train (2016). He is also known as a screenwriter for films such as Tropic Thunder, Iron Man 2, Rock of Ages, and Zoolander 2.
MOVIE CREDITS:
2001: Adam Kesher -
Mulholland Drive
2008: Jan Jürgen / host / narrator (uncredited) -
Tropic Thunder: Rain of Madness
2006: Guy Cooley -
The Legend of Lucy Keyes
2003: Jack -
Nowhere to Go But Up
1997: Daniel Beckett -
Below Utopia
1999:
Mulholland Dr.
2017: Garmadon (voice) -
The Lego Ninjago Movie
2019: Tramp (voice) -
Lady and the Tramp
False Positive
2006: Devon Berk / Billy Side -
Inland Empire
2006:
Return to Rajapur
2012: Seth -
Wanderlust
2018: Duck Teddington -
Mute
2010: Himself -
Ultimate Iron Man: The Making of Iron Man 2
2018: Drew -
The Spy Who Dumped Me
2018: Mel Wulf -
On the Basis of Sex
The Voice -
Violet
1997: Mark Brooks -
Dream House
2005: Bradley Lake -
The Baxter
1999: Officer David Bontempo -
Sirens
2016: Tom Watson -
The Girl on the Train
2016: Narrator (voice) -
The Master: A LEGO Ninjago Short
1998: James -
Dead Broke
2014: Himself -
Making The Leftovers
2003: Coop -
Duplex
2011: Leezar -
Your Highness
2006: Zito -
Miami Vice
2007: Nick Gable -
Broken English
2010: Megaminds's Father (voice) -
Megamind
2001: Rebecca's Boyfriend -
The Sleepy Time Gal
Robbie Rotten -
The LazyTown Movie
2000: Timothy Bryce -
American Psycho
1997: Cowboy -
Romy and Michele's High School Reunion
2016: Evil DJ -
Zoolander 2
2000: Marshall -
The Broken Hearts Club: A Romantic Comedy
2003: Seamus O'Grady -
Charlie's Angels: Full Throttle
2007: Jesus H. Christ -
The Ten
2006: Carlo Honklin -
Strangers with Candy
2017: Master Codebreaker -
Star Wars: The Last Jedi
2019: Himself -
Camp! The Movie
1996: Mark -
I Shot Andy Warhol
1998: Flav Santana -
Frogs for Snakes
2018: Dropkick (voice) -
Bumblebee
2001: Evil DJ -
Zoolander
2019: Ethan Chase (uncredited) -
Joker
TV CREDITS:
2001:
Six Feet Under
1997:
Ally McBeal
2001:
Alias
1996:
Spin City
1995:
Central Park West
2009:
Parks and Recreation
2008:
John Adams
2000:
The District
2008: John Hancock -
John Adams
2014: Kevin Garvey -
The Leftovers
1984: Inspecteur Larry Zito -
Miami Vice
2019: Himself - Interviewee -
Lights Out with David Spade
Mosquito Coast
G. Gordon Liddy -
The White House Plumbers
2015: Self -
Close Up with The Hollywood Reporter
2018: Dr. James K. Mantleray -
Maniac
Robbie Rotten -
LazyTown Volume 2