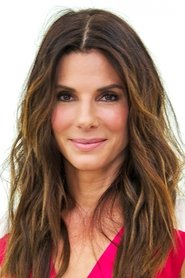 PROFILE |
NEWS
Sandra Annette Bullock (born July 26, 1964) is an American actress and producer. She rose to fame in the 1990s with roles in films such as Demolition Man (1993), Speed (1994), The Net (1995), While You Were Sleeping (1995), A Time to Kill (1996), and Hope Floats (1998). In the new millennium, Bullock starred in Miss Congeniality (2000), Two Weeks Notice (2002), The Lake House (2006), and the critically acclaimed Crash (2004). In 2007, she was ranked as the 14th richest woman in the entertainment industry with an estimated fortune of $85 million. In 2009, Bullock starred in two of the more financially successful films of her career, The Proposal and The Blind Side. Bullock was awarded the Broadcast Film Critics Association Award for Best Actress, Screen Actors Guild Award for Outstanding Performance by a Female Actor in a Leading Role, Golden Globe Award for Best Actress – Motion Picture Drama, and the Academy Award for Best Actress for her role as Leigh Anne Tuohy in The Blind Side.
Bullock was born in Arlington, Virginia, a suburb of Washington, D.C. Her father, John W. Bullock (born 1925), was a United States Army employee and part-time voice coach; her mother, Helga Mathilde Meyer (1942–2000), was an opera singer and voice teacher.Bullock's father was from Birmingham, Alabama, and had English, Irish, German, and French ancestry, while Bullock's mother was German. Bullock's maternal grandfather was a rocket scientist from Nuremberg, Germany. Bullock's father, then in charge of the Army's Military Postal Service in Europe, was stationed in Nuremberg when he met his wife. They married in Germany and moved to Arlington, where John worked with the Army Materiel Command, before becoming a contractor for The Pentagon.She has a younger sister, Gesine Bullock-Prado, who was formerly the vice-president of Bullock's production company Fortis Films.
Bullock was raised in Nuremberg, Germany for twelve years and grew up speaking German.She attended the humanistic Waldorf School. As a child, Bullock frequently accompanied her mother on European opera tours. Bullock studied ballet and vocal arts as a child, taking small parts in her mother's opera productions. She sang in the operas children's choir at the Staatstheater Nürnberg. The scar above her left eye was caused when she fell into a creek as a child. Bullock attended Washington-Lee High School, where she was a cheerleader and performed in high school theater productions. After graduating in 1982, she attended East Carolina University in Greenville, North Carolina, where she received a degree in drama in 1986.She then moved to Manhattan and supported herself as a bartender, cocktail waitress, and coat checker while auditioning for roles. Until the age of eighteen, Bullock held German and American dual citizenship. In 2009 Bullock reapplied for German citizenship.
MOVIE CREDITS:
2000: Gracie Hart -
Miss Congeniality
1997: Annie Porter -
Speed 2: Cruise Control
2005: Jean Cabot -
Crash
1999: Sarah Lewis -
Forces of Nature
1995: Angela Bennett/Ruth Marx -
The Net
2005: Gracie Hart -
Miss Congeniality 2: Armed and Fabulous
1995: Lucy Eleanor Moderatz -
While You Were Sleeping
2002: Lucy Kelson -
Two Weeks Notice
2000: Gwen Cummings -
28 Days
1998: Sally Owens -
Practical Magic
2009: Leigh Anne Tuohy -
The Blind Side
2009: Mary Horowitz -
All About Steve
2002: Cassie Mayweather -
Murder by Numbers
1992: Diane Farrow -
Love Potion No. 9
2002: Siddalee 'Sidda' Walker -
Divine Secrets of the Ya-Ya Sisterhood
1998: Birdee Pruitt -
Hope Floats
1996: Agnes von Kurowsky -
In Love and War
2007: Linda Hanson -
Premonition
1993: Alyssa Rothman -
Fire on the Amazon
2000: Judy Tipp -
Gun Shy
2009: Margaret Tate -
The Proposal
2013: Dr. Ryan Stone -
Gravity
1996: Roz -
Two If by Sea
1989: Debby Cosgrove -
A Fool and His Money
2013: Sarah Ashburn -
The Heat
2013: Golda Meir (voice) -
The Prime Ministers: The Pioneers
2015: Scarlet Overkill (voice) -
Minions
2015: 'Calamity' Jane Bodine -
Our Brand Is Crisis
2018: Malorie Hayes -
Bird Box
1994: Annie Porter -
Speed
1996: Ellen Roark -
A Time to Kill
2006: Kate Forster -
The Lake House
1993: Amanda -
When the Party's Over
1989: Devlin Moran -
Who Shot Patakango?
1998: Melba Club -
Making Sandwiches
2018: Debbie Ocean -
Ocean's Eight
Ruth Slater -
Unforgiven
Malorie Hayes -
Malorie
2022:
The Lost City of D
1993: Lt. Lenina Huxley -
Demolition Man
2011: Linda Schell -
Extremely Loud & Incredibly Close
1987: Lisa Edwards -
Hangmen
1994: Lori -
Who Do I Gotta Kill?
2015:
Computer Warriors
1993: Diane Shaver -
The Vanishing
2006: Nelle Harper Lee -
Infamous
1998: Miriam (voice) -
The Prince of Egypt
1993: Linda Lue Linden -
The Thing Called Love
1993: Elaine -
Wrestling Ernest Hemingway
1989: Kate Mason -
Bionic Showdown: The Six Million Dollar Man and the Bionic Woman
2013: Dr. Ryan Stone -
Aningaaq
2000: Sandra Bullock -
Lisa Picard Is Famous
1998: Herself -
The Making of The Prince of Egypt
2005: Mme Harker -
Loverboy
1989: Stacy -
The Preppie Murder
1998: Sandra Bullock -
Welcome to Hollywood
2006: Herself -
Comedy Central Roast of William Shatner
TV CREDITS:
1952:
Today
1983:
LIVE with Kelly and Ryan
1997:
The View
1996:
The Daily Show with Trevor Noah
1992:
The Tonight Show with Jay Leno
2002:
George Lopez
1990: Tess McGill -
Working Girl
1953:
The Academy Awards
1988:
This Morning
1993:
Late Night with Conan O'Brien
1996:
Muppets Tonight
2003:
Celebrities Uncensored
1998: Herself -
TRL
2009: Herself -
TNT Show
1990: Maria Santangelo -
Lucky Chances
1999: Herself -
Teen Choice Awards
2003: Self -
The Ellen DeGeneres Show
2007: Self -
The Graham Norton Show
1948: herself -
Bambi-Verleihung
1996:
Ruby Wax Meets
1992:
HBO First Look