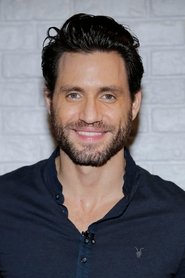 PROFILE |
NEWS
Edgar Ramirez Arellano is a venezuelan actor. He played Carlos in the 2010 French-German biopic series Carlos, a role for which he won the César Award for Most Promising Actor at the César Awards 2011.
His first recognition as an actor was the successful soap opera Cosita Rica, for Venevisión which aired in September 2003 to August 2004 lasting 270 episodes. In 2005, he made his major motion picture début playing Choco, Domino Harvey's love interest in the film Domino directed by Tony Scott.
He was in Vantage Point directed by Pete Travis. In this high-budgeted Sony Pictures political thriller, Ramírez joined an all-star international cast including Dennis Quaid, Matthew Fox, William Hurt, Forrest Whitaker, Eduardo Noriega, and Ayelet Zurer. Ramírez plays Javier, an ex-special forces soldier forced to kidnap the American President in order to get his brother back. Upcoming is Cyrano Fernandez, with Ramírez in the title role. This independent production was directed by Alberto Arvelo and is based on the French play Cyrano de Bergerac.
Ramírez has appeared in several other productions. Among those are the first part of the two film bundle Che by Steven Soderbergh, where he played the role of Ciro Redondo (a Cuban revolutionary who fought amongst Ché Guevara), La Hora Cero (The Magic Hour), a short film directed by Guillermo Arriaga, the acclaimed screenwriter of Amores Perros, 21 Grams and Babel (Mexico); Plan B, directed by Alejandro García Wiederman (Venezuela); Yotama se va volando (Yotama Flies Away), directed by Luis Armando Roche (Venezuela-France); Punto y raya (Step Forward), directed by Elia K. Schneider (Venezuela-Spain-Chile-Uruguay), submitted by Venezuela for Oscar consideration for 2004 Best Foreign Film, in which he played Colombian soldier Pedro.
In 2007, he played the role of Paz, a Blackbriar assassin, in The Bourne Ultimatum. In the original Bourne Ultimatum, the villain is Illich Ramirez Sanchez, aka Carlos the Jackal. Ramírez went on to play the role of the actual Carlos in the 2010 French-German limited series Carlos. At the French César Awards 2011, he was awarded, for the film version of the TV series, the César Award for Most Promising Actor.
Ramírez appeared in the Clash of the Titans (2010) sequel, Wrath of the Titans (2012), playing Ares, the God of War. Also in 2012, he played Larry in the Kathryn Bigelow film, Zero Dark Thirty.
MOVIE CREDITS:
2010: Ilich Ramírez Sánchez ('Carlos') -
Carlos
2011: Ángel Sotavento -
Saluda al diablo de mi parte
2013: Simón Bolívar -
Libertador
2015: Bodhi -
Point Break
2020: Graham Bricke -
The Last Days of American Crime
2012: Javier -
À cœur ouvert
2016: Roberto Duran -
Hands of Stone
2004: Pedro -
Punto y raya
2007: Cyrano Fernandez -
Cyrano Fernández
Paciencia De La Rosa -
Corpus Christi
2020: René -
Wasp Network
2005: Choco -
Domino
2006: Alvaro -
El Don
2016: Michael Acosta -
Gold
Love Child
2021:
Jungle Cruise
2018: Kevin Rivera -
Furlough
Carlos Torres -
Yes Day
Losing Clementine
2012: Ares -
Wrath of the Titans
2014: Mendoza -
Deliver Us from Evil
2018: Vincent -
La quietud
2020: Sigmund -
Resistance
2017: Kandomere -
Bright
2015: Tony Miranne -
Joy
2007: Paz -
The Bourne Ultimatum
2006: Sebastián Castillo -
Elipsis
2008: Javier -
Vantage Point
2012: Larry from Ground Branch -
Zero Dark Thirty
2016: Dr. Kamal Abdic -
The Girl on the Train
2021:
The 355
1993:
¡Aquí espaantan!
2020: Sigmund (Elsbeth's Father) -
Resistance
2013: Priest -
The Counselor
2008: Ciro Redondo García -
Che: Part One
TV CREDITS:
2016: Himself -
Chelsea
2010: Ilich Ramírez Sánchez ("Carlos") -
Carlos
2016: Gianni Versace -
American Crime Story
2020: Detective Joe Mendoza -
The Undoing