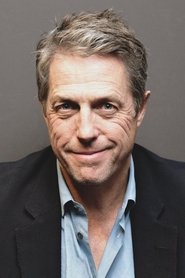 PROFILE |
NEWS
Hugh John Mungo Grant (born 9 September 1960) is an English actor and film producer. He has received a Golden Globe Award, a BAFTA, and an Honorary César. His movies have also earned more than $2.4 billion from 25 theatrical releases worldwide. Grant achieved international stardom after appearing in Richard Curtis's sleeper hit Four Weddings and a Funeral (1994). He used this breakthrough role as a frequent cinematic persona during the 1990s to deliver comic performances in mainstream films like Mickey Blue Eyes (1999) and Notting Hill (1999). By the turn of the century, he had established himself as a leading man skilled with a satirical comic talent. Since the 2000s, Grant has expanded his oeuvre with critically acclaimed turns as a cad in Bridget Jones's Diary (2001), About A Boy (2002), Love Actually (2003), and American Dreamz (2006).
Within the film industry, Grant is cited as an anti-movie star who approaches his roles like a character actor, with the ability to make acting look effortless. Hallmarks of his comic skills include a nonchalant touch of irony/sarcasm and studied physical mannerisms as well as his precisely-timed dialogue delivery and facial expressions. The entertainment media's coverage of Grant's life off the big screen has often overshadowed his work as a thespian. He has been vocal about his disrespect for the profession of acting, his disdain towards the culture of celebrity, and hostility towards the media. In a career spanning 20 years, Grant has repeatedly claimed that acting is not a true calling but just a job he fell into.
Description above from the Wikipedia article Hugh Grant, licensed under CC-BY-SA, full list of contributors on Wikipedia.
MOVIE CREDITS:
2002: Will -
About a Boy
1994: Charles -
Four Weddings and a Funeral
1999: Michael Felgate -
Mickey Blue Eyes
1992: Nigel -
Bitter Moon
1995: Reginald Anson -
The Englishman Who Went Up a Hill But Came Down a Mountain
1989: Charles Heidsieck -
Champagne Charlie
1996: Dr. Guy Luthan -
Extreme Measures
1995: Samuel Faulkner -
Nine Months
2009: Paul Morgan -
Did You Hear About the Morgans?
2006: Martin Tweed -
American Dreamz
1994: Anthony Campion -
Sirens
1988: Lord Byron -
Remando al viento
2012: Pirate Captain (voice) -
The Pirates! In an Adventure with Scientists!
1996: Martin -
Night Train to Venice
1991: Richard Neville -
The Trials of Oz
2014: Keith Michaels -
The Rewrite
1982: Lord Adrian (as Hughie Grant) -
Privileged
2019: Charles -
One Red Nose Day and a Wedding
1999: William Thacker -
Notting Hill
2003: The Prime Minister -
Love Actually
2002: George Wade -
Two Weeks Notice
2007: Alex Fletcher -
Music and Lyrics
1995: Meredith Potter -
An Awfully Big Adventure
1987: Clive Durham -
Maurice
2004: Daniel Cleaver -
Bridget Jones: The Edge of Reason
1991: Frederic Chopin -
Impromptu
1988: Allan -
The Bengali night
2016: St. Clair Bayfield -
Florence Foster Jenkins
2012: The Pirate Captain -
So You Want To Be A Pirate!
2017: The Prime Minister -
Red Nose Day Actually
1985: Burlington -
Honour, Profit & Pleasure
2001: Daniel Cleaver -
Bridget Jones's Diary
1991: James -
Our Sons
1993: Alsemero -
The Changeling
1988: Chopin -
Nocturnes
2000: David -
Small Time Crooks
1995: Edward Ferrars -
Sense and Sensibility
1988: Lord James D'Ampton -
The Lair of the White Worm
2014:
One Rogue Reporter
1993: Reginald Cardinal -
The Remains of the Day
1995: Elias Finn -
Restoration
1988: Lord Lucius Vyne -
The Lady and the Highwayman
2015: Himself -
A Grand Night In: The Story of Aardman
1990: Gordon -
The Big Man
1988:
The Dawning
2015: Waverly -
The Man from U.N.C.L.E.
1999: The Doctor -
Doctor Who: The Curse of Fatal Death
2020: Fletcher -
The Gentlemen
2005: Le nouveau voisin -
Travaux, on sait quand ça commence...
2017: Phoenix Buchanan -
Paddington 2
1987: Hugh -
White Mischief
2012: Rev. Giles Horrox / Hotel Heavy / Lloyd Hooks / Denholme Cavendish / Seer Rhee / Kona Chief -
Cloud Atlas
2013: Himself - Actor (archive footage) -
Terms and Conditions May Apply
2000: Blitzen (voice) -
Robbie the Reindeer: Hooves of Fire
2012: Himself (archive footage) (uncredited) -
Girlfriend in a Coma
2010: Himself -
I'm Still Here
TV CREDITS:
2002:
Top Gear
1983:
Live with Regis and Kathie Lee
1986:
A Very Peculiar Practice
1992:
The Tonight Show with Jay Leno
1993: Himself -
Late Night with Conan O'Brien
1989: Bruno de Lancel -
Judith Krantz's Till We Meet Again
1985: Cherry-Garrard -
The Last Place on Earth
1983: Robert Drover -
Shades of Darkness
1953:
The Academy Awards
1994:
Inside the Actors Studio
2006:
The One Show
1952:
Today
1997:
The View
1996:
The Daily Show with Trevor Noah
2002:
Ant & Dec's Saturday Night Takeaway
1999:
The Early Show
2002:
American Idol
2009:
Live from Studio Five
1981:
Wanna bet, that..?
1986:
Ladies in Charge
2007: Self -
The Graham Norton Show
2018: Jeremy Thorpe -
A Very English Scandal
1996:
The Rosie O'Donnell Show
2020: Jonathan Fraser -
The Undoing
1966: himself -
Goldene Kamera Verleihung
1979: Himself - Panellist -
Question Time
2015: Self -
Close Up with The Hollywood Reporter
1991: Richard Neville -
Performance
1991: Alsemero -
Performance
2020: Self -
The Rise of the Murdoch Dynasty