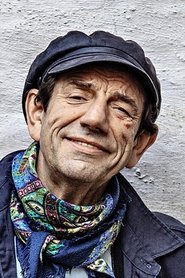 PROFILE |
NEWS
Helge Jordal (born 17 February 1946) is a Norwegian actress known for her interpretations of "Jeppe på Bjerget." Jordal has had roles in several feature films, including "Orion's Belt" from 1985. For his role in this film he won an Amanda Award. King Harald V appointed on 8 June 2006 Helge Jordal Knight of St. Olav. Jordal received the award for his long and distinguished career as an actor. The bestowal of the decoration took place on 20 June 2006 in the National Theatre in the actor's hometown of Bergen. In 2009 he got Amanda Committee's Special Award på the award 21 august. In January 2011 he Ivar Medaas award. Committee's arguments were as follows: "The Committee believes Jordal is an artist who works in Ivar Medaas his spirit. Medaas was a man who took the local culture seriously, and especially Nordhordland culture and strilakulturen. "" Jordal spent in Bergen in their expressions, and thus made ​​bergen culture a great service, "says Berentsen.
MOVIE CREDITS:
1985: Tom Jansen -
Orions belte
2009: Reidar -
Vegas
1986: Borr i bekmørtna -
Nattseilere
2013:
Snø
1991:
Måker
2016: The man -
Jenteloven
2014: The Captain -
Kapteinen, piloten og sangerinnen
1991: Karl -
Frida - med hjertet i hånden
1990: August -
Landstrykere
1981: Sverre -
Løperjenten
2014:
En fremmed
2015: Jeppe -
Høst: Autumn Fall
2019: Ansgar Berg -
Allodium
1987: Christian Krogh -
Hip hip hurra!
1995: Father -
Sebastian
1995: Alex -
Den täta elden
2013: Narrator -
Anne & Alet
1993: Dad -
Kalle och änglarna
1974:
Kimen
1980: Slaven -
Svart hav
1990: Gerhard -
Hjälten
1991: Devil -
Kvitebjørn Kong Valemon
1975:
Hustruer
1988: Vidar Vestheim -
Blücher
1981:
Martin
2003: Glade Gorm (voice) -
Kaptein Sabeltann
1990: Norwegian Police -
Gränslots
1991: Navvy -
Oxen
1998: Glass Seller -
Glasblåsarns barn
2011: Zorba -
Tomme tønner 2 - Det brune gullet
2020: Billettør -
Kadaver
1999: Mårten's Father -
Tsatsiki, morsan och polisen
TV CREDITS: