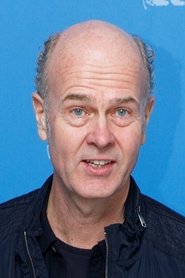 PROFILE |
NEWS
Erik Poppe (born 24 June 1960) is a Norwegian film director, screenwriter and former cinematographer and press photographer. Poppe started his career as a photographer for the newspaper Verdens Gang. He graduated as a cinematographer at the Dramatiska Institutet in Stockholm, Sweden in 1989, and had great success as a cinematographer for commercials. He was director of photography on Bent Hamer's film Eggs.
His first feature film as director was Schpaaa in 1998, followed by Hawaii, Oslo in 2004. His last film, deUSYNLIGE (English: Troubled Water), is the third and last film in his "Oslo" trilogy. Poppe is co-owner of Paradox Films.
Poppe is one of Norway's most experienced directors of commercials and music videos, as well as short films and documentaries. He directed the first four episodes of the TV-drama Brigaden.
Troubled Water won the audience prize for best narrative feature film at the Hamptons International Film Festival in October 2008.
Description above from the Wikipedia article Erik Poppe, licensed under CC-BY-SA, full list of contributors on Wikipedia.
MOVIE CREDITS:
1991: Director of Photography -
Jon Fosse
1995: Cinematography -
Eggs
2004: Director -
Hawaii, Oslo
2008: Director -
Troubled Water
2013: Director -
A Thousand Times Good Night
1998: Director -
Bunch of Five
2016: Director -
The King's Choice
2018: Director -
Per Fugelli: Siste resept
2018: Director -
Utøya: July 22
2021: Director -
The Emigrants
2007: Executive Producer -
Andre omgang
2016: Executive Producer -
The Last King
2016: Executive Producer -
The King's Choice
2014: Executive Producer -
In Order of Disappearance
2020: Executive Producer -
Twigson and the Sea Monster
2005: Executive Producer -
Giganten
2013: Screenplay -
A Thousand Times Good Night
1998: Writer -
Bunch of Five
TV CREDITS:
2002: Director -
Brigaden