FEATURED | DENMARK | FINLAND | ICELAND | NORWAY | SWEDEN
A CONSPIRACY OF FAITH
Flaskepost fra P
| 108 minutes | | Denmark
Stars:
Denmark, 2016. A blurred note is found in a bottle that has traveled across the ocean for a long time. After deciphering the cryptic note, Department Q members follow a sinister trail that leads them to investigate a case occurred in 2008. At the same time, new tragic events take place that test their faith and deepest beliefs.
MORE...
---
THE FENCER
Vehkleja
| 90 minutes | | Finland
Stars:
Fleeing from the Russian secret police, a young Estonian fencer is forced to return to his homeland, where he becomes a physical education teacher at a local school. The past however catches up and puts him in front of a difficult choice.
MORE...
---
---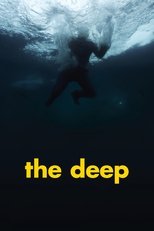 THE DEEP
Djúpið
| 95 minutes | | Iceland
Stars:
Based on an astonishing true incident that took place on the frigid seas off Iceland in 1984, The Deep fashions a modern-day everyman myth about the sole survivor of a shipwreck, whose superhuman will to survive made him both an inexplicable scientific phenomenon and a genuine national hero.
MORE...
---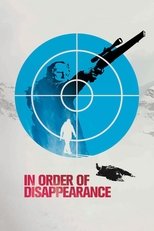 IN ORDER OF DISAPPEARANCE
Kraftidioten
| 115 minutes | | Norway
Stars:
Upstanding community leader Nils has just won an award for "Citizen of the Year" when he learns the news that his son has died of a heroin overdose. Suspecting foul play, Nils begins to investigate, and soon finds himself at the center of an escalating underworld gang war between Serbian drug dealers and a sociopathic criminal mastermind known only as "The Count."
MORE...
---
WILD STRAWBERRIES
Smultronstället
| 91 minutes | | Sweden
Stars:
Crotchety retired doctor Isak Borg travels from Stockholm to Lund, Sweden, with his pregnant and unhappy daughter-in-law, Marianne, in order to receive an honorary degree from his alma mater. Along the way, they encounter a series of hitchhikers, each of whom causes the elderly doctor to muse upon the pleasures and failures of his own life. These include the vivacious young Sara, a dead ringer for the doctor's own first love.
MORE...